Your brand is your opportunity to say a story to your clients. Branding entails more than just the logo you create, the font you use, and the items you market. It's one of these stuff and more. It is the level of service you offer to your customers. It is the ideology you believe in and the society to which you belong. A brand is a feeling that a company evokes in its customers; it is what distinguishes the company from its competitors. And branding is no exception when it comes to online companies. Have you ever visited a website and been immediately perplexed? Maybe you were unaware of what they were offering or what services they delivered. A lot of businesses struggle to justify what they do and how they do it. Nobody wants to buy what they don't understand.
How and when you engage with your customers should be driven by your brand strategy. As a business, you should make an effort to humanize your brand. You must consider the importance you bring to your clients. Your name will make your company stand out from the crowd. It will make you stand out and sell your unique qualities.
A brand, on the other hand, does not emerge overnight. It needs some time. And, more frequently than not, it takes a little nudge in the right direction from our end. Thus the top 8 branding statistics that you should know about in 2022 are as follows :-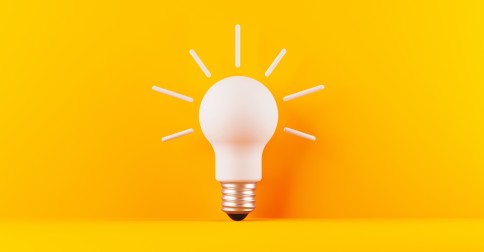 Authenticity
It's the era of authenticity, and brands must be genuine if they want to engage with their customers. It's not shocking that people want businesses they purchase from to be honest in how they view themselves and do business. Customers want companies to be truthful. However, brand credibility is a relatively modern phenomenon, spearheaded largely by Millennials. They have been more outspoken in their desire for authenticity.
Brands can begin to be more genuine by being open and clear with their branding and advertising, possessing principles to which they can adhere, and, most importantly, being truthful. They would be able to establish long-term relationships with their clients and prospects in this manner.
Trust
When customers buy from a company, they are placing their trust in them. It is fair to assume that as brands win customers' confidence, they are compensated. And this can take the form of forming long-term partnerships with them and sticking to the same brand across thick and thin. Consumers are concerned with more than just the product experience; they are also concerned about the consumer experience that brands offer, and, increasingly, about a brand's effect on society.
In the long run, if marketers can win their consumers' confidence by building trust, they can also earn their interest. When marketers are genuine and truthful with their clients, it helps to establish a trusting relationship.
Colour for brand recognition
When it comes to marketing, colors are significant. Choosing your brand colors carefully will have an effect on how customers view your business. Colors have a special way of eliciting specific emotions. For the same purposes, as colors are chosen in ads, they may have a significant impact on what people identify with your brand. If you're thinking about your brand image and how you want to portray your business, you might choose the right colors to improve the visual depiction of your brand.
First impressions matter
It takes one-tenth of a second to shape an opinion about others. However, we know that people are far more than their first thoughts. How many times have you come across a website and got the clear sense that it hadn't been touched since the 1990s? We're guessing quite a bit.
So, what can you do to ensure that your brand's first experience is a success? To begin, make certain that you carefully choose your colors, spacing, font, amount of text, and structure. Consider the material on the website. Is it well optimized? Is there a potential for improvement? Are you satisfied with the appearance or positioning of your logo? Perhaps you should boost the photos on your website? Make an effort to ensure that visitors to the website have a pleasant experience. Make it easy for them to find what you have to sell. Provide them with an easy-to-navigate menu. Make sure they have a good time when on your website.
Brand consistency
Making sure that the brand's ideals, values, logo, and marketing are consistent in all platforms is what brand consistency entails. Customers love it when an organization retains a reliable name. Consumers want to learn about your business, and one of the best ways to do so is through your logo. Maintaining a positive brand picture aids consumers in positioning you as a company and making it easy for them to remember or associate with your brand.
Customers would be able to trust the brand once they are familiar with it. Maintaining a clear brand voice across all platforms presents the consumers with a consistent brand experience. They'll know and feel that the messaging is real because you're sticking to it. Your client will remember you this way. They will know what to think and how to feel when they see your logo or branding. Brand continuity is essential for developing a relatable personality.
Brand transparency
Transparency follows truth, and vice versa. This involves being honest about where the brand receives its products, how it handles its workers, and what it cares about away from profit. People are increasingly interested in what goes on behind closed doors, and we can't blame them. Transparency in branding has never been more critical.
Brands must be transparent and genuine. If brands endorse any cause, even if they don't believe in it, they risk being seen as unauthentic by customers. Consumers do not tolerate advertisers' insincere efforts to demonstrate their concern. Companies must create an intimate bond with their customers while staying faithful to their brand name. As a result, openness not only tends to keep existing clients, but it also helps to draw new ones.
People will find out what they want to know about a company in an age where they can tweet, leave feedback, and express all of their feelings with the click of a button. This places brands in a better position to support brand honesty.
Correct customer service
With rivalry at an all-time high, it appears impossible to stand out from the crowd. As a brand, you should take a few extra precautions to ensure that people consider you fondly. One thing you should do is have exceptional customer support.
Consumer care should cover a wide range of facets of a customer's purchasing experience. This may imply that as a brand, you can have excellent comfort, friendly service, and treat consumers in a helpful manner. You will go a long way if you incorporate a human aspect to your customer service, such as understanding your customers' preferences and personalizing your strategy to communicate with each customer in the right way for them. However, customer care should not stop there. There are an unlimited variety of things you can do as a brand to fulfill this need. It may also entail post-purchase coordination for consumers, such as assisting them with any refund or return inquiries.
Customers like it if you consider their shopping preferences and desires rather than just including their names in the subject lines of emails sent to them. You would have a greater chance of attracting clients if the brand will tailor the experience for each particular customer. The goal should be to personalize for a cause other than benefit.
Being Meaningful
We've already mentioned how crucial it is for a brand to advocate for anything more than a profit motive. A brand's aim is to make it easy for consumers to make choices. And, in order to create a brand plan, you must first consider your target demographic. Understanding what is important to them is the first step toward creating a positive brand.
The cumulative effect of a meaningful brand defines it. This encompasses the effect they have on both their direct clients and the community. The relationship between a brand and its target audience has evolved rapidly over time. It is no longer appropriate for a brand to be exclusively concerned about their clients. In reality, marketers must discuss what matters to their consumers. Customers want companies to be authentic and to think for causes rather than goods or services.
Businesses must focus on humanizing their products by speaking in a manner that is more appealing to their target audience. A good way to start is for companies to clearly reflect their business and ideals to their target audience. It is important to maintain a positive brand picture and branding so that people appreciate what the company stands for.
A brand is a plot. It's a vibration. It is a perception. But, most significantly, a brand is established by the business. Your brand should reflect how your company thinks.
Building your brand awareness and focusing on your brand plan should be a priority for you as a company owner on your journey. Be certain that the brand establishes confidence and credibility. Allow your brand to communicate your principles and convictions, and do so in such a manner that your consumers believe you, and trust you.